Meadow Brook Amphitheatre | Rochester Hills, Michigan
Grammy-nominated singer-songwriter Tori Amos just announced her much-awaited North American tour! The critically-acclaimed performer is currently promoting her latest effort, Ocean to Ocean! The album's release was followed by a sold-out world tour last year. This summer, the award-winning singer will extend the Ocean to Ocean tour to numerous major cities in the U.S., including a stop in Rochester Hills, Michigan! On Sunday, 9th July 2023, Tori Amos is set to light up the Meadow Brook Amphitheatre with her sensational hits and fan favorites! The show will also feature Amos' acclaimed collaborators, bassist Jon Evans and drummer Ash Soan! If you're a Tori Amos fan, you better score your tickets now!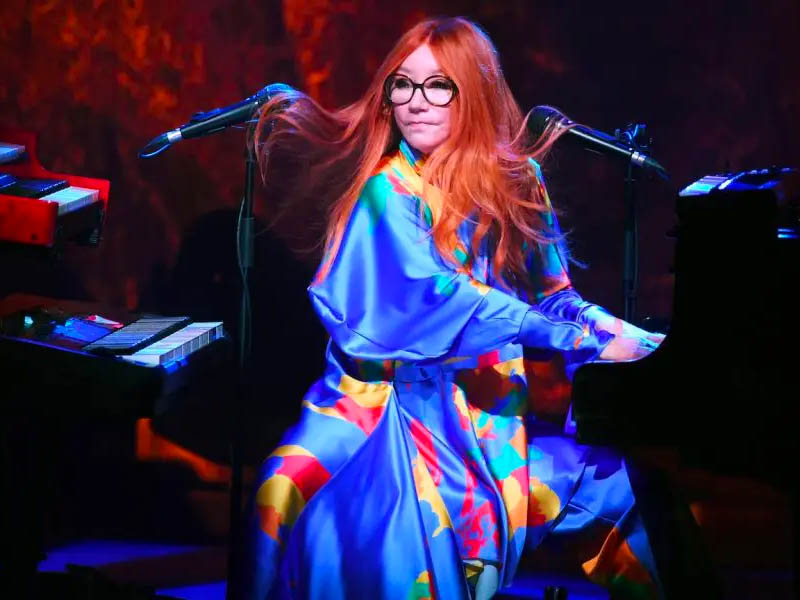 Sensational singer-songwriter Tori Amos emerged in 1979. at the time, she was working on demo tapes and performing in Washington D.C.'s piano bar circuit. Her career-defining moment wasn't until 1992 when she released her major label debut, Little Earthquakes. The debut effort spawned several hits, such as "Me and a Gun," "Silent All These Years," "China," and "Crucify." Upon its release, the album entered the Billboard 200 and peaked at number 54. Although chart performance in the U.S. was moderate, the album was eventually certified double platinum after selling over two million copies.
After her stellar debut, Amos released several more highly-acclaimed albums. In 1996, she dropped her third effort, Boys for Pele. The album became her highest-charting effort to date, peaking at number 2 on the Billboard 200. Besides the U.S., Boys for Pele entered the charts in 12 other countries. The record spawned Amos' first number 1 Dance chart single, "Professional Widow." The song was released as a dance track in Aramand's Star Trunk Funkin' Mix, leading to the song performing well on the chart. In 2021, Ocean to Ocean was released and well-received by fans and critics. The highly-anticipated effort features the singles "Speaking with Trees" and "Spies."
If you want to see the award-winning singer perform live, you better hurry because Amos notably sold out her tour last year! Tickets to see Tori Amos at the Meadow Brook Amphitheatre are now available!