Meadow Brook Amphitheatre Information
The Meadow Brook Amphitheatre is a popular outdoor venue, located in Rochester Hills, Michigan. With a country side backdrop, it gives a perfect setting for music festivals and all kinds of music events. It's no wonder that artists travel far and wide to give fans a special show that they will never forget!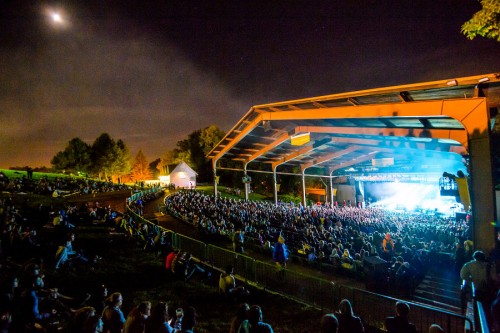 This amphitheater provides high class entertainment and a sentimental concert experience as it is dedicated to bringing nothing but incredible talent to the stage. It's clear and powerful speaker system means that fans can hear every beat of the performance, without disruption. The covered pavilion area, unlike many venues, is designed to give an open feel so no matter where you are viewing from, you won't miss a moment!
Make sure you keep an eye out for line-up announcements as the Meadow Brook Music Festival is full of surprises and each year it gets better than the last!