Meadow Brook Amphitheatre | Rochester Hills, Michigan
Indie pop supergroup The Postal Service and monumental rock band Death Cab for Cutie are joining forces this 2023 for a massive co-headlining outing! The tour will celebrate the bands' 20th anniversary of their respective 2003 albums, Give Up and Transatlanticisim! The 17-date trek will have these incredible acts travel through major cities, including a long-overdue stop in Rochester Hills, Michigan! On Sunday, 17th September 2023, The Postal Service & Death Cab for Cutie will light up the Meadow Brook Amphitheatre with their biggest hits and songs from their 2003 albums! If you want to experience this rock extravaganza, you better grab your tickets now!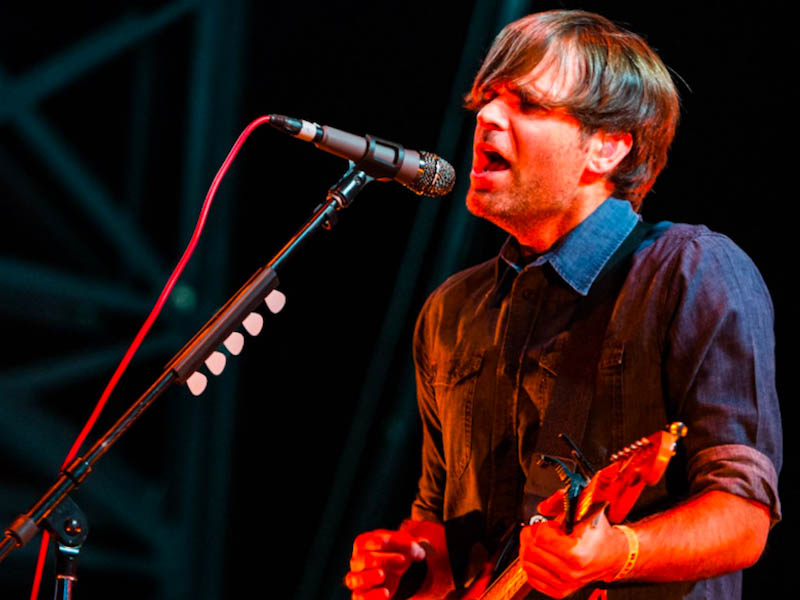 Postal Service's platinum-selling album, Give Up, was released in February 2003. The record is the sole studio album of the supergroup, and it quickly became a gem among indie rock fans. Give Up topped Billboard's Dance chart and peaked at number 3 on the Top Independent Albums chart. The unprecedented record features the gold-certified single "Such Great Heights" and "The District Sleeps Alone Tonight." Postal Service, which has been active since 2001, comprises Death Cab for Cutie frontman Ben Gibbard. The singer-songwriter is joined by members producer Jimmy Tamborello and former lead singer for Rilo Kiley, Jenny Lewis.
On this 2023 run, Gibbard will perform with his bands back-to-back as Death Cab for Cutie also celebrates the 20th anniversary of the band's 2003 effort, Transatlanticiscm. The gold-selling record was a concept album that explored themes of long-distance romance. The album, which spawned the singles "The New Year," "The Sound of Settling," and "Title and Registration," received wide critical acclaim and peaked at number 8 on the Top Independent Albums chart. "I know for a fact I will never have a year again like 2003," Gibbard said in a statement. "The Postal Service record came out; Transatlanticism came out. These two records will be on my tombstone, and I'm totally fine with that. I've never had a more creatively inspired year." See Postal Service and Death Cab for Cutie take over Meadow Brook Amphitheatre on Sunday, 17th September 2023! Tickets to see these two phenomenal rock bands are now available!