Meadow Brook Amphitheatre | Rochester Hills, Michigan
The Head and The Heart, Every Shade of Blue 2022 North American Tour comes to Meadow Brook Amphitheatre on Thursday, September 29th 2022 with very special guests, Shakey Graves. Grab your tickets right here for a special night of "blue" folk, while The Head And The Heart bring out their brand-new album, Every Shade of Blue, their first new music in three years.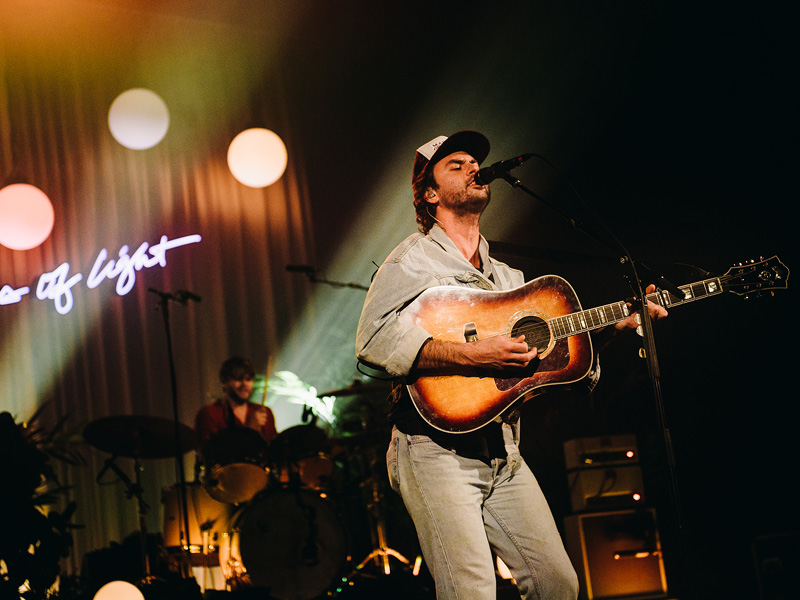 "It's wild to think that by the time we get back on the road this year, it will have been over 2 and a half years since we last toured," says The Head and The Heart. "We're so excited to bring new songs to life on stage every night, traveling alongside artists who inspire us. We can't wait to get out there, doing what we do, with an even greater sense of gratitude."
The indie folk band, The Head and The Heart were formed in the summer of 2009 by lead singer and guitarist Josiah Johnson and singer and guitarist Jonathan Russell, they also include singer, violinist and guitarist Charity Rose Thielen, bassist Chris Zasche, pianist Kenny Hensley, and drummer Tyler Williams. The band's brand-new and fifth studio album, Every Shade of Blue, is scheduled to be released in April 2022, the first single off the album, "Every Shade of Blue", came out on January 21st. The band's fourth studio album, Living Mirage, from 2019 peaked at number 16 on the Billboard 200 and number 3 on the Top Rock Albums chart.
Americana folk musician from Austin, Texas, Shakey Graves plays a combination of blues, folk, country, and rock and roll. He has three studio albums and five EPs, the last being, Look Alive EP, released in May 2020, he has re-released his debut album for its 10-year anniversary, Roll The Bones X, which reached a respectable 136 on the billboard 200. Alejandro received an Americana Music Award for, Best Emerging Artist award, at the 2015 awards.