Meadow Brook Amphitheatre | Rochester Hills, Michigan
The Beach Boys are one of the longest standing bands on the music scene, with their unforgettable hit songs such as "Good Vibrations" "Wouldn't It Be Nice" "God Only Knows" along with so many more! Join The Beach Boys as they bring their legacy live to Meadow Brook Amphitheatre on Tuesday 25th August 2020! Tickets are now available to purchase – come and make your summer one to remember!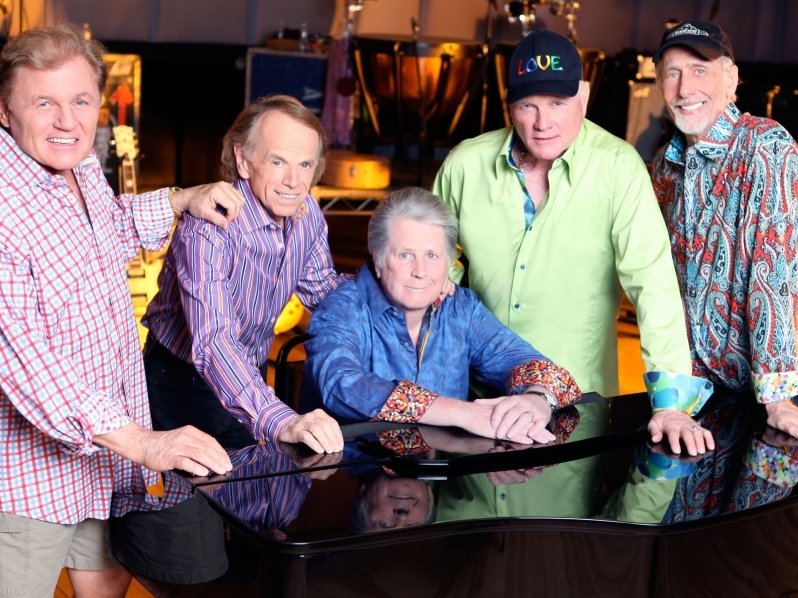 As one of America's biggest bands of all time, The Beach Boys hardly need an introduction. Their career has had a direct impact on music history as a whole, with their records that have reached international success ever since they first made their debut all the way back in 1961. With the bands distinctive style from their impeccable vocal harmonies, they paved the way for an entirely new era of rock and pop and changed the course of music forever.
First starting out during the 1960s, The Beach Boys became known for their Californian sound which brings to the feel good feeling of surfing on the brightest summers day. As they crafted their songwriting abilities, The Beach Boys reached enormous success with their hit single releases such as "Good Vibrations" which pushed them towards an iconic group and have remained there ever since. As well as their groundbreaking song Good Vibrations, The Beach Boys have gained popularity other unforgettable tracks such as Wouldn't It Be Nice, I Get Around, Kokomo, Surfin' USA and more.
The Beach Boys continued to spread their music far and wide on worldwide tours throughout the decade into the late 1970s and have continued to perform throughout the length of their career. With their major releases, The Beach Boys have had over eighty songs to reach the worldwide charts, including thirty six Top 40 songs in the US alone.
As one of the greatest bands of all time, The Beach Boys are an incredible band to witness live, as they revisit some of the most memorable hits from their collection fans can enjoy their flawless harmonies and instantly recognisable music as they take to the road once again this Summer!
Join the legendary act, The Beach Boys as they perform at Meadow Brook Amphitheatre this August – tickets available to book online today!