Meadow Brook Amphitheatre | Rochester Hills, Michigan
Blues rock act Tedeschi Trucks Band is taking over the summer! The highly-acclaimed jam band led by husband and wife Susan Tedeschi and Derek Trucks announced a much-anticipated summer tour, covering 20 major cities in North America, including a coveted stop in Rochester Hills, Michigan! On Friday, 14th July 2023, Tedeschi Trucks Band is set to conquer the Meadow Brook Amphitheatre! The show will feature the Grammy Award-winning band's biggest hits and crowd-pleasers! To make the performance even more remarkable, Tedeschi Trucks Band also brings special guest Ziggy Marley! If you love rock 'n roll and blues, you should quickly secure your tickets now!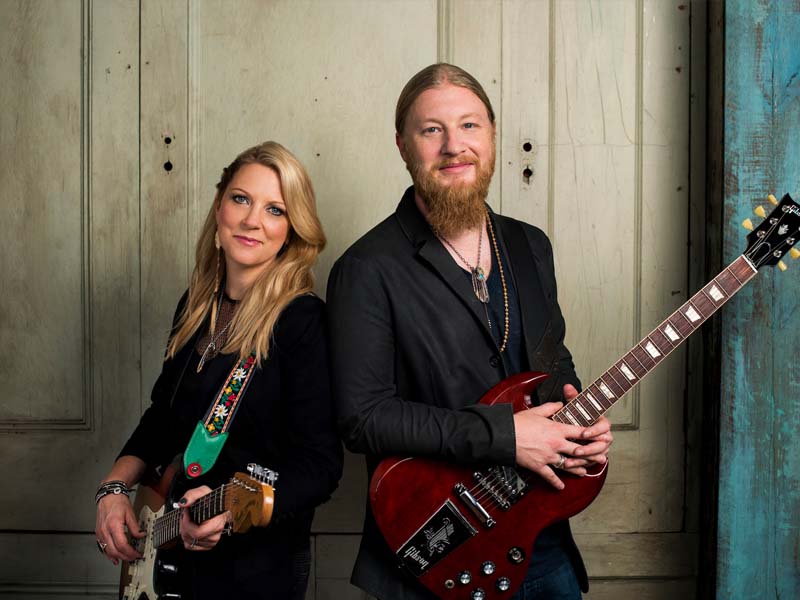 Last year, Tedeschi Trucks Band (TTB) dropped their most extensive project. Their fifth album, I Am The Moon, is a four-part series divided into separate parts, Crescent, Ascension, The Fall, and Farewell. The releases were spread across 2022, with Farewell being the last to be dropped in August 2022. Collectively, the series consists of 24 tracks written by Susan Tedeschi and Derek Trucks, with contributions from renowned blues musicians, including the band's singer Mike Mattison, keyboardist Gabe Dixon, drummer Isac Eady, Oliver Wood, and more.
The ambitious record was written, recorded, and produced during the height of the pandemic. According to Trucks, the project would have never been done if the members didn't go through a lockdown. "I don't think there's any way we would have. We tour so much, and with some of that, you become a bit of a creature of habit. You don't think you could take four months off and not implode. Who stops working for a year? It's not something you ever think about." Before the pandemic, TTB usually recorded music in small chunks when the band took short touring breaks.
I am the Moon follows the band's highly acclaimed studio releases. Since dropping their debut album Revelator in 2011, the band has consistently performed well on the Billboard 200 chart. Their 2012 live album notably won the Grammy Award for Best Blues Album and Blues Music Award for Album of the Year.
Catch the 12-member band as they deliver their electrifying jams at the Meadow Brook Amphitheatre on Friday, 14th July 2023! Tickets are now available!