Meadow Brook Amphitheatre | Rochester Hills, Michigan
If you're a fan of Tool and A Perfect Circle, you would know that frontman Maynard James Keenan has been dabbling on the side with his long-time project, Puscifer. The band is finally taking the Existential Reckoning tour across North America! Initially planned for 2021, the tour is slated to promote the band's fourth full-length album, Existential Reckoning. This year, the tour is making a stop at the Meadow Brook Amphitheatre on Friday, 1st July 2022. This is the band's first tour in six years, so this is your chance to see the alternative rock band perform live. Tickets are now available, so don't wait any longer!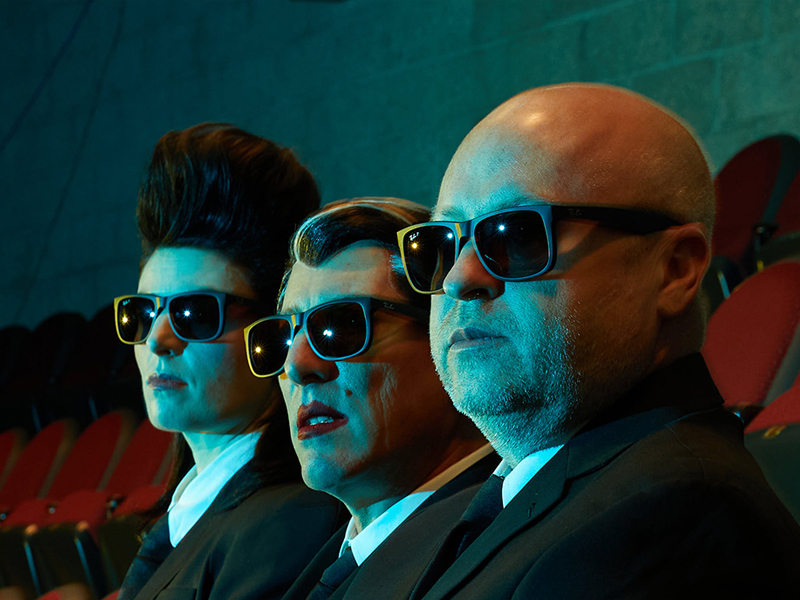 Maynard James Keenan started Puscifer in 1995. In the beginning, people called it a super rock group, but ultimately, Puscifer is more or less Keenan's solo project. Being the only permanent member in the band, Keenan called Puscifer his "creative subconscious."
During an interview, Keenan mentioned that the band is "simply a playground for the various voices in his head….a space with no clear or discernible goals, where his Id, Ego, and Anima came together to exchange ideas."
The band still has long-time members, Carina Round and Mat Mitchell. But the albums have been known to feature guest musicians, including Brad Wilk and Tim Commerford from Rage Against the Machine and the late Joey Jordison, the original drummer from Slipknot.
Puscifer has been described by fans to sound more mellow compared to Tool. The music often uses acoustic guitars, electronics, and synthesizers. The band focuses on the overall ambient feel of the song, whereas Tool has heavier and more technical musicality.
Puscifer's latest album, Existential Reckoning, was released in October 2020. The album debuted at number 7 on the US Billboard Top Alternative Albums chart. The critically-acclaimed album was listed in the Top 25 Albums of 2020 by Revolver and Top 30 Hard Rock/Heavy Metal Albums of 2020 by Consequence of Sound.
This is your chance to see Maynard James Keenan perform with the rest of Puscifer at the Meadow Brook Amphitheatre!