Meadow Brook Amphitheatre | Rochester Hills, Michigan
When Nathaniel Rateliff and The Night Sweats rock Meadow Brook Amphitheatre on Friday 4th August 2023, you'll not just adore it a tad, you'll be utterly smitten. Having shared the stage with legends like John Prine and Leon Bridges, their sound transcends boundaries, encompassing soul, folk, Americana, and bluesy rock. Labeling their music style is a futile effort, but fans know that with every Nathaniel Rateliff and The Night Sweats tune, they're guaranteed an irresistibly groovy and soulful experience. On August 4th, 2023, Meadow Brook Amphitheatre will be abuzz with passion and energy as concert-goers dance and sing their hearts out to the unforgettable melodies and foot-tapping rhythms of Nathaniel Rateliff and The Night Sweats. You wouldn't want to be the lone soul with your voice intact on Saturday morning, would you? Grab your tickets pronto, and don't miss the chance to be part of this mesmerizing night.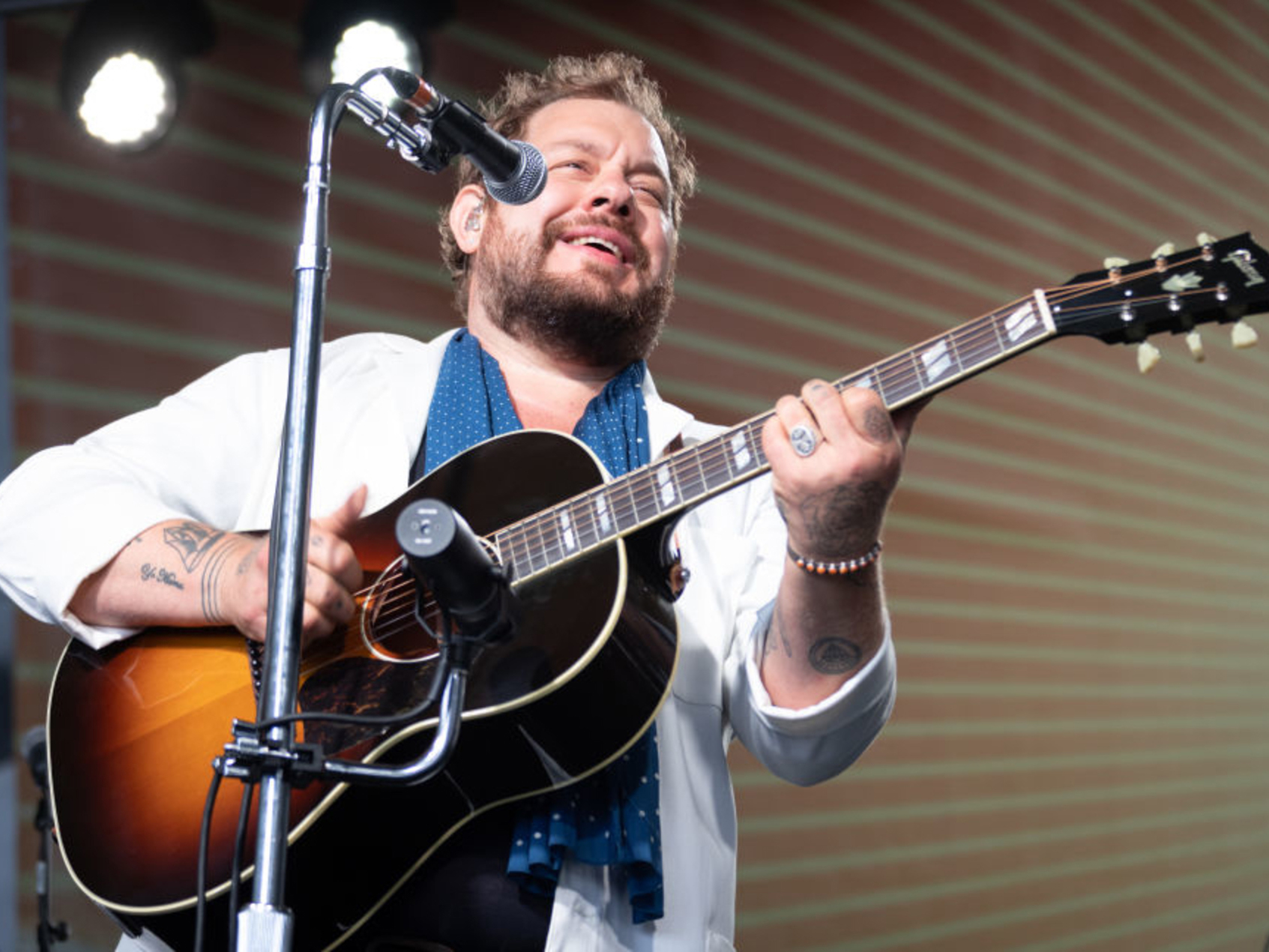 Nathaniel Rateliff and The Night Sweats is an American band that mixes influences of soul, folk, and Americana. The band hails from Denver, Colorado. Formed in 2013, the group is fronted by singer-songwriter Nathaniel Rateliff, supported by guitarist Joseph Pope III, drummer Patrick Meese, keyboardist Mark Shusterman, saxophonist Andreas Wild, and trumpeter Scott Frock.
Their meteoric rise to fame began with their eponymous debut album released in 2015, featuring the chart-topping single S.O.B."which not only gained them widespread recognition but also showcased Rateliff's powerhouse vocals and the band's unique blend of soul, blues, and Americana. The album's success led to numerous television appearances, including memorable performances on The Tonight Show Starring Jimmy Fallon, The Late Show with Stephen Colbert, and Conan.
Building on their initial triumph, Nathaniel Rateliff and The Night Sweats released their sophomore album, Tearing at the Seams, in 2018. The album was met with critical acclaim, further solidifying the band's standing as a force to be reckoned with in the music scene. Their distinct style and authentic, raw energy have garnered them a loyal fan base, and their live performances are known for being electrifying, exhilarating, and unforgettable.
Aside from their musical prowess, the band is also committed to giving back to their community. In 2017, Rateliff founded The Marigold Project, a non-profit organization dedicated to addressing issues of social and economic justice. Through this initiative, the band actively supports local and national organizations that work towards creating a more equitable society.
When Nathaniel Rateliff and The Night Sweats come to Meadow Brook Amphitheatre on Friday 4th August 2023, be prepared for a captivating and engaging show that will have you dancing and singing along to every heartfelt note. The band's magnetic stage presence and powerful performances make for an unforgettable experience, where audience members feel genuinely connected to the music and the artists on stage. Don't miss your chance to be part of this incredible evening. Secure your tickets now and join the celebration of soulful music and a shared sense of humanity!