Meadow Brook Amphitheatre | Rochester Hills, Michigan
He's a four-time Grammy-Award-wining artist and singer-songwriter extraordinaire! This summer, sensational performer Lyle Lovett is bringing his Large Band across North America! The much-awaited tour will deliver his phenomenal country music staples, such as "Cowboy Man," "Give Back My Heart," "If I Had a Boat," "Stand By Your Man," and many more! The massive outing comprises over 40 dates across major U.S. cities, including a coveted pit stop in Rochester Hills, Michigan! Yes, you've read that right! On Thursday, 22nd June 2023, the illustrious performer will headline the Meadow Brook Amphitheatre! On this day, fans can anticipate Lovett to deliver his electrifying setlist, which is set to highlight his fantastic ability to blend various genres, such as jazz, blues, country, and rockabilly! A true phenomenal performer, Lovett is guaranteed to entertain you all night! So hurry and secure your tickets now because tickets to his shows are moving fast!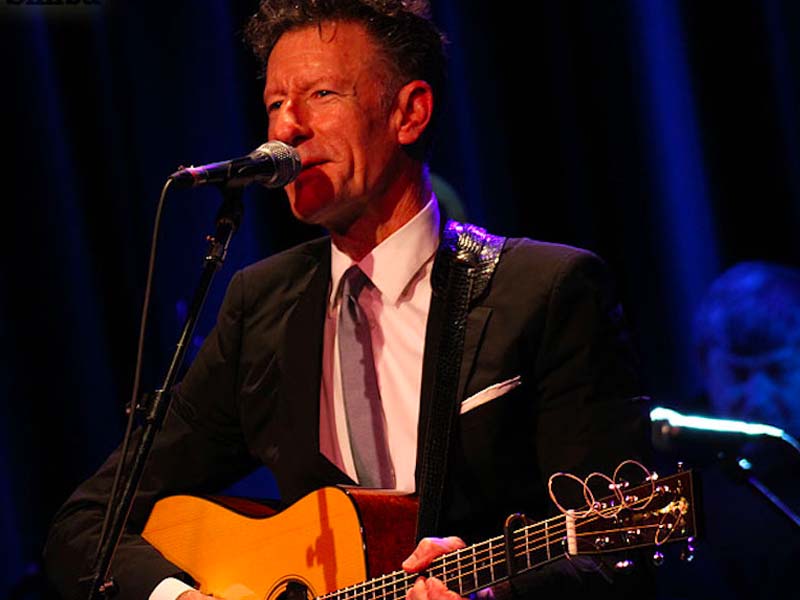 Houston-born singer-songwriter, actor, and producer Lyle Lovett is regarded as one of the most prolific country music performers. He emerged in the '80s and released his self-titled debut album with high acclaim. The album immediately broke into Billboard's Top Country Albums chart, peaking at number 14. The record, which spawned Lovett's most notable hit, "Cowboy Man," received rave reviews from fans and critics, with some writers citing it as among the most promising and exciting efforts to come out of Nashville.
In 1989, Lovett began working with His Large band, and together, they released Lovett's third effort. The album featured a sensational cover of Tammy Wynette's "Stand By Your Man," which won the Grammy Award for Best Male Country Vocal Performance. The album notably features several jazz elements. The album, which earned gold in the U.S., marks Lovett's entry into the Billboard 200's Top 100. Meanwhile, it also soared to number 10 on the Top Country Albums chart.
Over the next decade, Lovett dropped four gold-selling albums. In 1996, he dropped his sixth studio album, The Road to Ensenada. The record peaked at number 4 on the Top Country Albums and won the Grammy Award for Best Country Album. The 1996 album notably dropped two country hits, "Don't Touch My Hat" and "Private Conversation." The critically-acclaimed album also spawned the light-hearted song "That's Right (You're Not from Texas)."
By the 2000s, Lovett had already proven his music's legacy and longevity. This is evident in his works' chart performances. All three albums released in the decade entered the Country Chart's Top 10. His 2007 album, It's Not Big It's Large, debuted at number 2 on the Top Country Albums. Moreover, the record peaked at number 18 on the Billboard 200, his highest-ever on the chart.
This 2023, Lovett will promote his latest effort, the 12th of June, released via Verve Records in the spring of last year. Lovett remains a force in the country music scene with a career spanning over four decades. His incredible career has also brought in four Grammy Awards and 13 Grammy nominations. In 2012, he was inducted into the Texas Cowboy Hall of Fame. Meanwhile, his phenomenal acting prowess has resulted in notable roles in films and TV series, such as The Bridge, Blue Bloods, Big Sky, and a cameo in Castle.
Catch Lyle Lovett and His Large Band this summer by scoring tickets to their show at the Meadow Brook Amphitheatre! Tickets are now available!