Meadow Brook Amphitheatre | Rochester Hills, Michigan
We have got you something good, something special, something uplifting, it's Jason Mraz: Look For The Good Live! U.S. Summer Tour at Meadow Brook Amphitheatre on Sunday, August 8th 2021. Jason's brand-new album, Look For The Good, is out now, and he is ready to perform it live! It's time to live; to sing, dance, and breathe new life into yourself, the positive lyrics and vibey reggae styles of Jason's new album will just make you want to smile, get some tickets here and come on down to Meadow Brook for a special night out.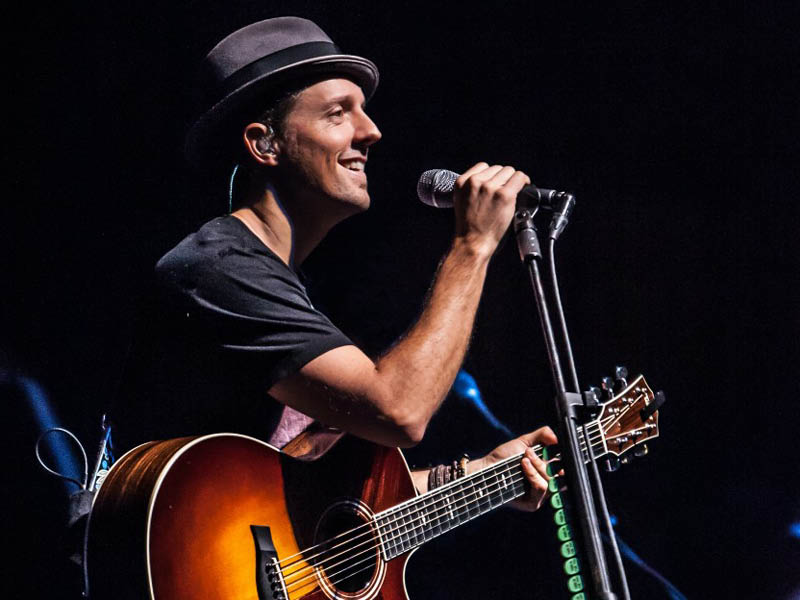 Jason Thomas Mraz is an American guitarist, singer and songwriter, playing a Reggae-fied mash-up of Folk, Country, Soft rock, RnB and Soul. Mraz has won two Grammy Awards and received two additional nominations, and has also won two Teen Choice Awards, a People's Choice Award and the Hal David Songwriters Hall of Fame Award. Mraz released his seventh album Look for the Good way back in June 2020, the new album begins and ends with the same phrase: "look for the good." Those four words are not just a lyric or the title of his seventh studio album, but also an all-encompassing world philosophy for the musician, who believes that in dark and challenging times we should search for something positive. Look For The Good is not just an album, it's a refreshing way of seeing and experiencing the world we live in.
All earnings from sales and streams of the album, Look For The Good, will be donated, starting with the $250,000 received as an advance on royalties, the first beneficiaries are; Black Lives Matter, San Diego Young Artists Music Academy, RISE San Diego, Grassroots Law Project, Center on Policy Initiatives and Equal Justice Initiative. "Through my own philanthropic efforts, including my Foundation, I've witnessed how far donations go to make measurable differences in specific communities, whether it's sponsoring programs that bring about real change, or providing vital support to volunteers and staff." Says Jason. "My personal engagement with philanthropy has never been motivated by a press opportunity. But today I am announcing my contributions publicly in hopes of inspiring other creators and leaders in business to do the same – to share the wealth, to share the profits, and to acknowledge that life is only great when it's great for everyone."