Meadow Brook Amphitheatre | Rochester Hills, Michigan
Are you craving great music and memorable live performances this summer? You can Have It All this July 29, as the Grammy award-winning singer-songwriter Jason Mraz brings his "The Mystical Magical Rhythmical Radical Ride Tour" to the Meadow Brook Amphitheatre. Join hundreds of other Mraz fans in celebrating his incredible music through his chart-topping hits and fresh tunes from his latest album. The famous Michigan outdoor pavilion is perfect for this concert, which will also feature Mraz's superband. Get your tickets now and prepare to hang on tight because this is going to be one magical, rhythmical, and radical ride for all fans to experience! Reserve your tickets by hitting the "Get Tickets" link here.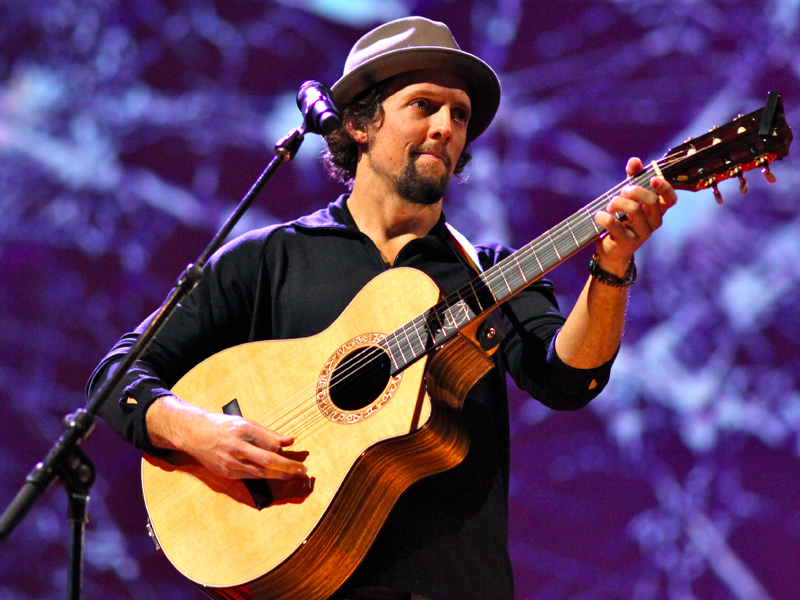 Signaling the release of his 8th studio album, Jason Mraz recently dropped a feel-good single dubbed "I Feel Like Dancing." By the sound of it, the Grammy award-winning artist shows that he never loses the creativity and songwriting genius he has been famous for all these years. The song is the carrier single of his upcoming "The Mystical Magical Rhythmical Radical Ride" album. The album will be out in later June this year, and judging by the fans' reactions, the album is sure to be a massive hit. Well, this would not come as a surprise as Mraz has always been putting up excellent album year after year.
He began to break into the music scene in 2012 with the massive breakout song "The Remedy (I Don't Worry)" from his debut album "Waiting for My Rocket to Come." The album sold over a million copies, cementing his place in the pop music scene. This album was followed by "Mr. A-Z" in 2005, "We Sing. We Dance. We Steal Things." in 2008, "Love is a Four Letter Word" in 2012, "Yes!" In 2014, "Know" in 2018, and "Look for the Good" in 2020. These albums faired well commercially and critically, with numerous nominations and wins in some of the most prestigious award-giving bodies inside and outside the US. In 2009, his massive song "I'm Yours" was nominated as Grammy's Song of the Year. Although he did not win the award, Mraz emerged victorious the following year by clinching the Grammy Best Male Pop Vocal Performance and Best Pop Collaboration with Vocals with Colbie Caillat for the song "Lucky."
A few years later, with seven studio albums under his belt, nine Billboard chart-topping hits, and over eight million records sold worldwide, Mraz still challenges himself to get out of his comfort zone and produce distinctly creative records. His upcoming album "Mystical Magical Rhythmical Radical Ride," which will be released this summer, will undoubtedly be another hit.
Show your support for Jason Mraz by pre-ordering his album now. He would also be performing in cities all over the country, so be sure to check that out. Together with his superband, Mraz will be stopping at the Meadow Brook Amphitheater on July 29, 2023. If you missed his summer tour last year, this is your chance to redeem yourself. Catch him perform live and be amazed by his musicality and easygoing personality on stage. Get your tickets now!