Meadow Brook Amphitheatre | Rochester Hills, Michigan
There's great news for Jackson Browne fans! Jackson Browne just announced his "Evening With Jackson Browne" Tour, with more than 40 dates spread across summer and fall. The "Running On Empty" singer, together with his band, will make a stop at the Meadow Brook Amphitheatre on Friday 10th June 2022! Fans can anticipate this Grammy-nominated artist to perform his biggest hits and fan favorites, such as "Doctor My Eyes," "Stay," "Somebody's Baby," and "The Pretender." In addition to his hits, Jackson Browne will also be performing new tracks from his latest album, Downhill From Everywhere. If you love Jackson Browne, it's best to hurry and grab your tickets now to see him perform at the Meadow Brook Amphitheatre!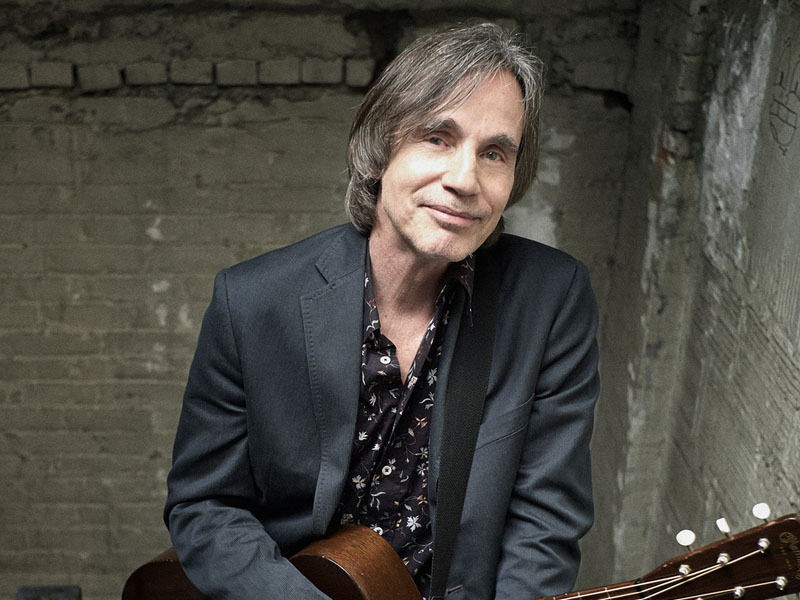 Jackson Browne is a singer-songwriter who emerged during the '70s when he released his self-titled debut album. He is one of the most highly-acclaimed artists of his time, selling more than 18 million albums in the United States. This six-time Grammy Award-nominee has made an enormous impact on the music scene through his forty-decade career. In 2004, he was inducted into the Rock and Roll Hall of Fame by Bruce Springsteen, then inducted into the Songwriters Hall of Fame three years later.
In 2021, Jackson Browne released his latest album, Downhill From Everywhere. The record is Browne's only project in seven years since the release of Standing in the Breach in 2014. Browne, whose music has always exuded honest and emphatic lyrics, explained that he tapped into the emotions of other individuals. "There's a deep current of inclusion running through this record," Browne explains. "I think that idea of inclusion, of opening yourself up to people who are different than you, that's the fundamental basis for any kind of understanding in this world."
Aside from his empathy, Browne is also known to use music as a tool to express his political views. "I think racial and economic and environmental justice is at the root of all the other issues we're facing right now," says Browne. "Dignity and justice are the bedrock of everything that matters to us in this life."
On 10th June, Browne will take over the Meadow Brook Amphitheatre. Named one of the Greatest Songwriters of All Time by Rolling Stone, Browne will cover his plethora of hits and beloved singles from his 15-album strong discography. Tickets to see Jackson Browne are now available!