Meadow Brook Amphitheatre | Rochester Hills, Michigan
Alright, ye laddies an lasses, it's time for that time honored tradition of getting absolutely shite faced and dancing around and makin' a right tit of yer self! Flogging Molly co-headline with The Interrupters plus special guests, Tiger Army & The Skints are rocking out Meadow Brook Amphitheatre on Saturday, June 18th 2022. Grab some tickets, grab some beers and come on down, for a high-spirited night of punk, ska and rock, they may even throw some leprechauns! No, they won't. There will definitely not be anyone throwing wee-people, that would be an OSHA violation.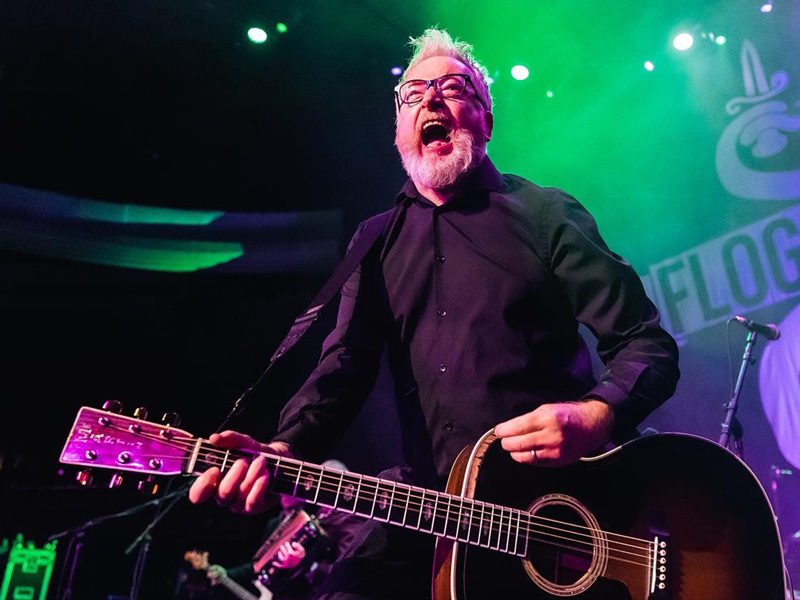 "We are SO STOKED to announce our Summer 2022 CO-HEADLINE TOUR with the legendary Flogging Molly!!! We are also stoked to have Tiger Army & The Skints supporting for what will be a SUPER FUN night of LIVE MUSIC coming to a city near you!! We CAN'T WAIT to sing and dance together once again… We've missed you!!" Said the Interrupters at the tour announcement. "We can't wait to see you all and have a great time together!" Added Flogging Molly.
The Irish-American seven-piece, boisterous sea-shanty singing, Celtic punk band Flogging Molly are led by Irish singer and guitarist Dave King, along with singer, violinist, and whistler Bridget Regan, singer and guitarist Dennis Casey, accordion and concertina player Matt Hensley, singer and bassist Nathen Maxwell, singer, banjo, mandolin and guitarist Spencer Swain, and drummer Mike Alonso. The band formed in Los Angeles in 1997, and have produced six studio albums: Swagger, Drunken Lullabies, Within a Mile of Home, Float, Speed of Darkness, with, Life Is Good, being their latest album that came out in 2017, charting at number 69 on the Billboard 200, number 13 on the Top Rock Albums and number 8 on the Top Alternative albums charts.
Ska punk band, The Interrupters, is lead singer Aimee Interrupter, drummer Jesse Bivona, bassist Justin Bivona, and guitarist Kevin Bivona, and are also from Los Angeles, California. The band have released three albums, with their latest being, Fight the Good Fight, which was released in 2018, coming in at number 141 on the Billboard 200 and number 2 on the Independent albums charts. The lead single, "She's Kerosene", peaked at number 4 on Billboard's Alternative Songs chart, and in May 2019 they were nominated for a Kerrang! Award for 'Best International Breakthrough Act.'