Meadow Brook Amphitheatre | Rochester Hills, Michigan
This summer, legendary new wave/punk rock legend Elvis Costello is traversing North America with his band, the Imposters! The much-awaited 2023 outing, titled We're All Going on a Summer Holiday, comprises over 20 coveted dates across major cities, including a stop in Rochester Hills, Michigan! On Wednesday, 28th June 2023, the Grammy Award-winning singer-songwriter who also happens to be a celebrated Rock and Roll Hall of Fame inductee will deliver his greatest hits, fan favorites, and plenty of surprises! To make the show even more amazing, Costello's opening acts Nick Lowe and Los Straitjackets will hype up the crowd before his set! If you're keen on experiencing excellent rock and roll music, then hurry and secure your passes now to see Elvis Costello and the Imposters at the Meadowbrook Amphitheatre!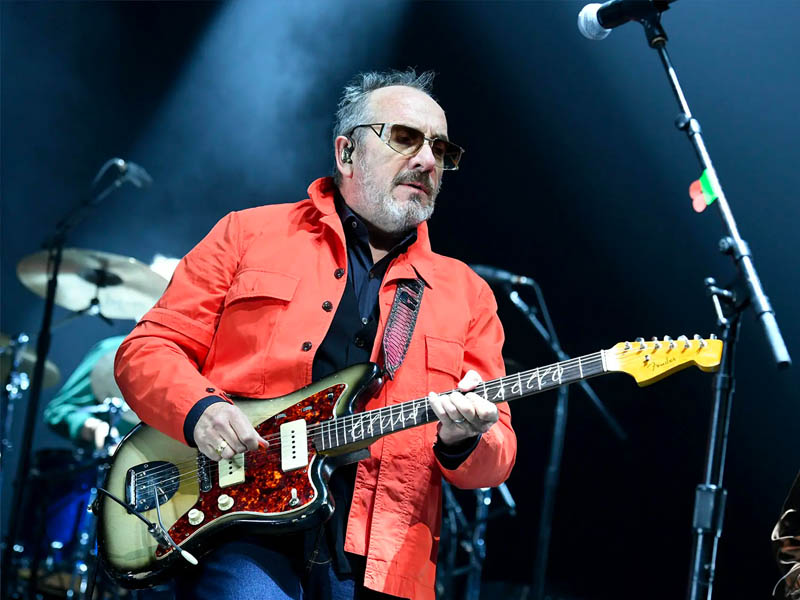 Last year, the illustrious rock legend, Elvis Costello, dropped another installment to his phenomenal music catalog. His latest record, The Boy Named If, received stellar feedback from the ever-scathing music reviewers. Aside from critics, the album also performed phenomenally on the charts. The Boy Named If entered the music charts in eight countries. Fans also raved about how Costello's music remains highly energetic and pays homage to his best works. For a rocker who has been belting out studio albums since 1977, this is an incredible feat. Costello, who's well into his 60s, remains at the top of the rock 'n roll food chain – never mind that the genre has always been associated with youth. He has consistently proven his longevity and relevance in rock and roll.
For this reason, his track record has resulted in incredible accolades. In 2003, his five-decade career was commemorated with the highly prestigious induction into the Rock and Roll Hall of Fame. The inductions speech, led by Elton John, mentioned Costello's tenacity in creating songs that have no boundaries. The Rock Hall also recapped Costello's growth from a "fender-banging Buddy Holly Look-alike" to becoming one of the leading purveyors of rock music. During the '70s, critics called him the new king of rock and roll, and they were not wrong. Because 50 years later, Costello remains at the top of the game – with a critically acclaimed, chart-performing new album and a massive tour to boot.
All these great words for the singer-songwriter are far from being invalidated. Just ask any Costello fanboy who can easily name his ten best albums in a heartbeat. Costello has been regarded as among the greatest songwriters and artists of all time. In 2004, Rolling Stone ranked him at number 80 on the top 100 list. To this day, his albums are still being discussed among music fanatics in online forums. Most of whom regards his '70s body of work as the best. During the decade, which was considered his prime, he released his career-defining efforts, such as My Aim is True, This Year's Model, Armed Forces, and Get Happy!! But fans from other periods like the '80s may beg to differ. Costello's 80's albums, like Blood & Chocolate and King of America, have also created an ever-lasting legacy in rock music.
Whichever Elvis Costello era you find the best, you should still include his concert in your bucket list! See the legendary king of rock and roll light up the Meadow Brook Amphitheatre this summer by scoring your tickets now!