Meadow Brook Amphitheatre | Rochester Hills, Michigan
Turn It On and Turn It Up for the one and only Dwight Yoakam this Friday, August 26, at the Meadow Brook Amphitheatre. This summer, the Grammy award-winning country superstar will give his Michigan fans one of the most exciting country music concerts by bringing his tour to the iconic Michigan venue. Join other country lovers as you sing along to Dwight's iconic songs, such as "A Thousand Miles for Nowhere," "Ain't That Lonely Yet," "I Sang Dixie," and more. Along with his guest, Old Crow Medicine Show, Dwight Yoakam will definitely take you back to a time when bro-country did not take over the country airwaves yet. Let the Honky Tonk Man's music take you back to Guitars, Cadillacs, and authentic country music. Grab your tickets now, and get one for each of your concert buddies, as this will be an epic country music experience for you and the gang.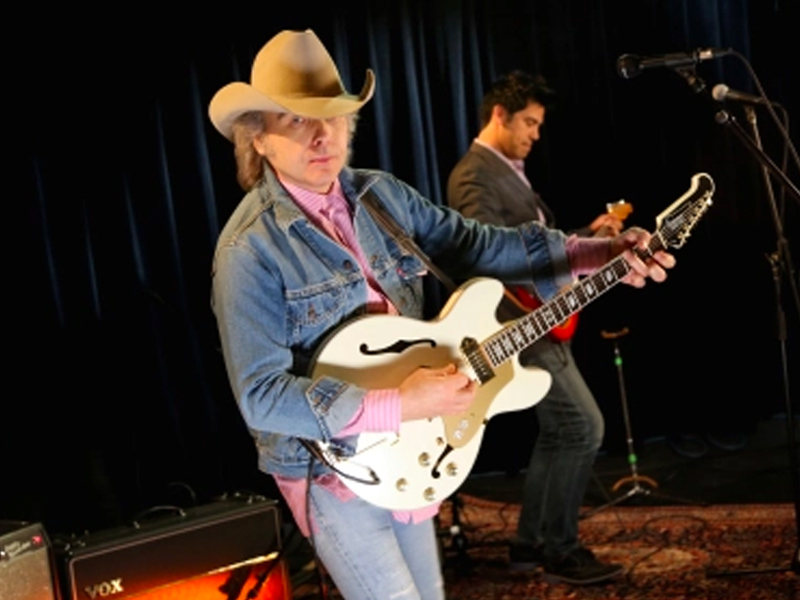 Selling more than 25 million albums worldwide, Dwight Yoakam is indeed one of the best-selling country artists of all time. Although he didn't consistently top the charts like the contemporaries of his time, Yoakam's country wild child attitude did not prevent him from being recognized all over the world. With his stripped-down approach to traditional honky tonk and Bakersfield country, Yoakam helped return country music to its roots in the late '80s. Thus, he enjoyed the dedicated following of an audience composed mainly of roots rock and rock & roll fans, not the mainstream country audience.
His adventurous take on country music may not be as popular as other country artists, but he has sure made his mark in the country music scene. He remained one of the most respected and adventurous recording country artists well into the '90s. He had multiple Grammy wins and released 12 gold albums and 9 platinum or multi-platinum albums –– five of which topped the Billboard's Country Albums chart and 14 others in the Top 10. He is known for hits like "Second Hand Heart," "A Thousand Miles From Nowhere,"" You're the One," "Turn It On, Turn It Up, Turn Me Loose," "Honky Tonk Man," and "Guitars, Cadillacs," among several others.
You can all hear him perform these greatest hits and many more this Friday, August 26, at the Meadow Brook Amphitheatre. The Nashville-based Americana string band Old Crow Medicine Show will serve as the opening act for the country superstar. The band is a Grammy award-winning band that is known for several hits such as "Wagon Wheel," "Tell It To Me," "Down Home Girl," and many more. Catch this incredibly talented band perform before Yoakam takes center stage. Grab your tickets here by clicking the "Get Tickets" button.